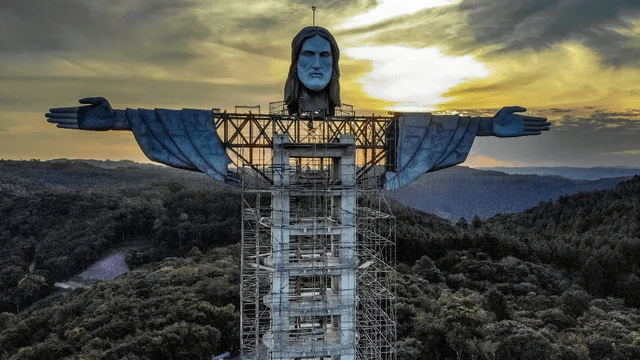 Officials in the Brazilian city of Encantado have set about building a new giant Jesus statue, which will be about 16 feet taller than the famous statue of Christ the Redeemer in Rio. The new statue will be named "The Guardian Christ," and it will be the third tallest statue of Jesus in the world after the 172-foot statue of Jesus in Poland and the huge 253-foot statue built in Mexico.
CNN reported on Monday that a Brazilian organization called the "Friends of Christ Association" is leading a project in southern Brazil. The project has begun to build a 141-foot-tall statue of Jesus Christ with outstretched arms like Christo Ray The same as the statue of Dental. It is said that the goal of the project is to obtain construction funds through personal and corporate donations to promote the development of tourism in the region.
The person in charge of the project told reporters that visitors to the completed project will be able to take the elevator to the glass viewing platform on the torso of the statue and take photos there. The construction of the project started in 2019. The head and arms of the statue have been installed in early April, and the remaining parts are planned to be completed by the end of this year.