As a Modern Sculpture Manufacturer, share with you. When anything is left outdoors for a long time, one of the biggest problems is how it responds to these elements. Of course, this is crucial when the thing you put outside is a valuable, unique piece of art. If you walk long enough in any major city in the United States, you will encounter a piece of public art that looks a little worn. The unfortunate reality is that, like many things in life, regular maintenance is cheap and easy, but if you ignore it, the damage caused will be expensive and difficult to repair. The information and steps contained therein should also apply to most other bronze statues.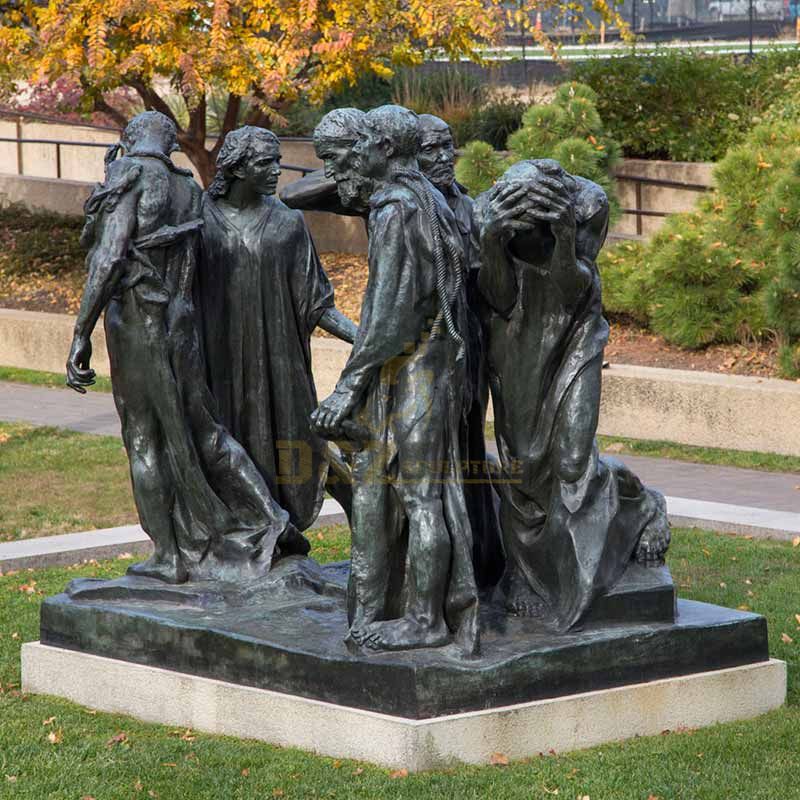 Custom Bronze Statues
The use of paste wax will change the characteristics of the bronzer. If you are not sure what to deal with, first try to contact the sculptor who created your sculpture.
In order to protect our kind of outdoor bronze statues for a long time, we recommend using cream wax twice a year. There are three main benefits of applying wax paste. First, the wax restores the bronze luster, making the sculpture look as good as it was on the day of installation. Secondly, pasty wax is a very durable element protectant. Third, it is very easy to apply wax paste. Anyone who has a deep understanding of how to use paint brushes and cotton cloth can learn how to use it in about 5 minutes. At the bottom of this article, you will find a list of all consumables (except water) needed to completely clean the bronze statue.
After applying the bronze, rinse the sculpture and neutralize the bronze chemicals. After the statue is completely dry, spray acrylic varnish on the surface of the bronze. The paint is a very durable, UV-stable paint. Finally, apply a wax paste on top of the layer. The paste wax adds a protective layer, deepens the bronze color, and creates a beautiful satin luster for high-quality bronze sculptures. It is this layer of wax paste that will succumb to the element first, but that is okay because it is easy to replace. If you continue to replace, the paint film will always remain in an ideal state.
Usually every six months or so, usually in early autumn, and then in the middle and late spring, wax again. You should choose a warm day, not a hot day.
Now... wait. It takes an hour or two for the water to dry out and the sun to heat the bronze surface. Make sure the sculpture is very dry and warm. Water trapped under the wax layer can cause fogging and other weird things. It's best to stay a while longer. Once this happens, you are ready to wax.
Our company also has Custom Bronze Statues on sale, welcome to contact us.