1.Hulk character introduction
Hulk, whose real name is Bruce Banner, is a fictional character who appears in Marvel Comics publications. Hulk was created by Stan Lee and Jack Kobe and appeared in the first issue of The Incredible Hulk (February 1962); it has since become one of Marvel's most popular comic characters.
The comic tells that physicist Dr. Robert Bruce Banner became an angry monster named Hulk after he was accidentally contaminated by the Gamma Bomb radiation he made. Banner's Hulk status often causes devastating damage, and therefore often becomes the target of the police and related units. Because mainland audiences have a tradition of commercial effects, the Chinese translation of Hulk is often called Hulk. The main color of Hulk's skin is green. In the past forty years, Hulk has almost matched every hero in Marvel comics. Fight with the villain.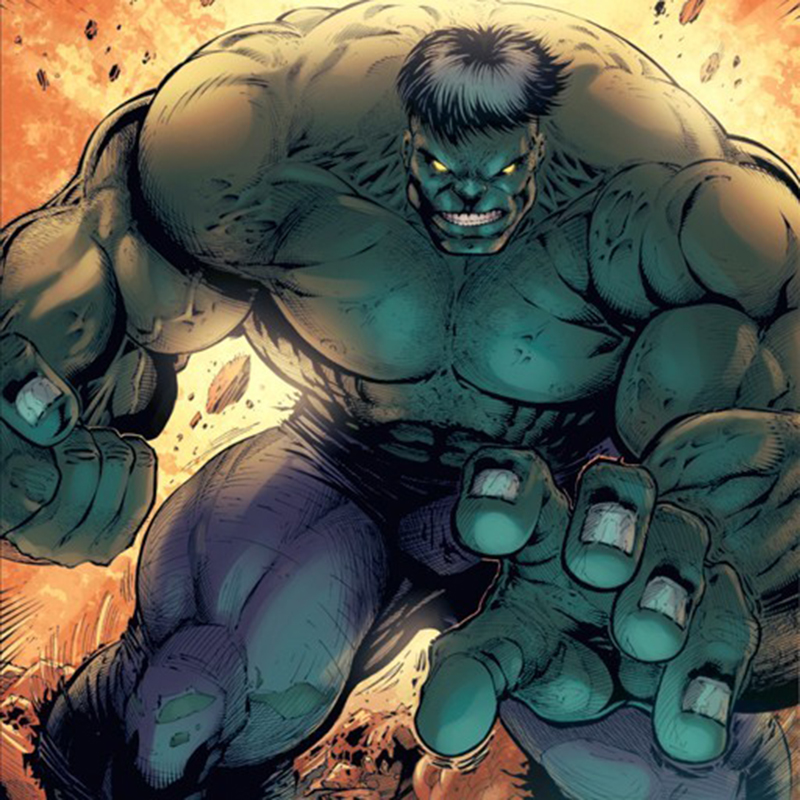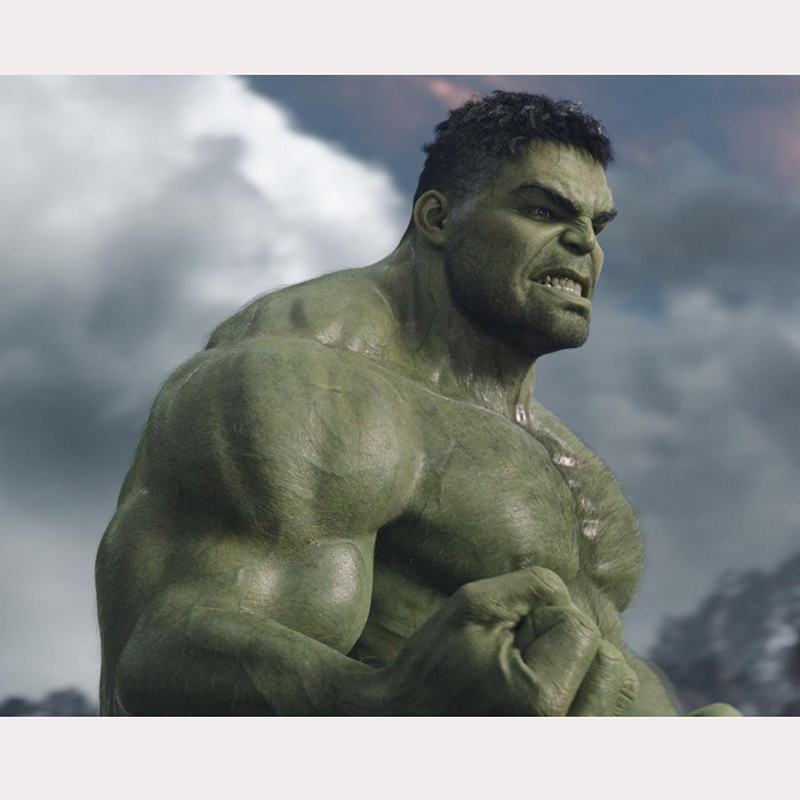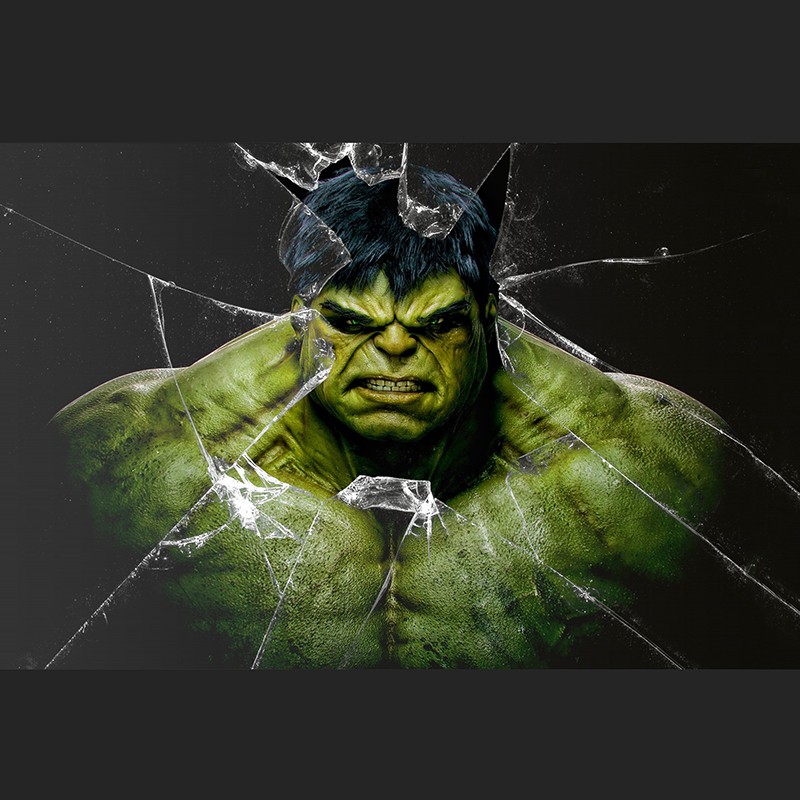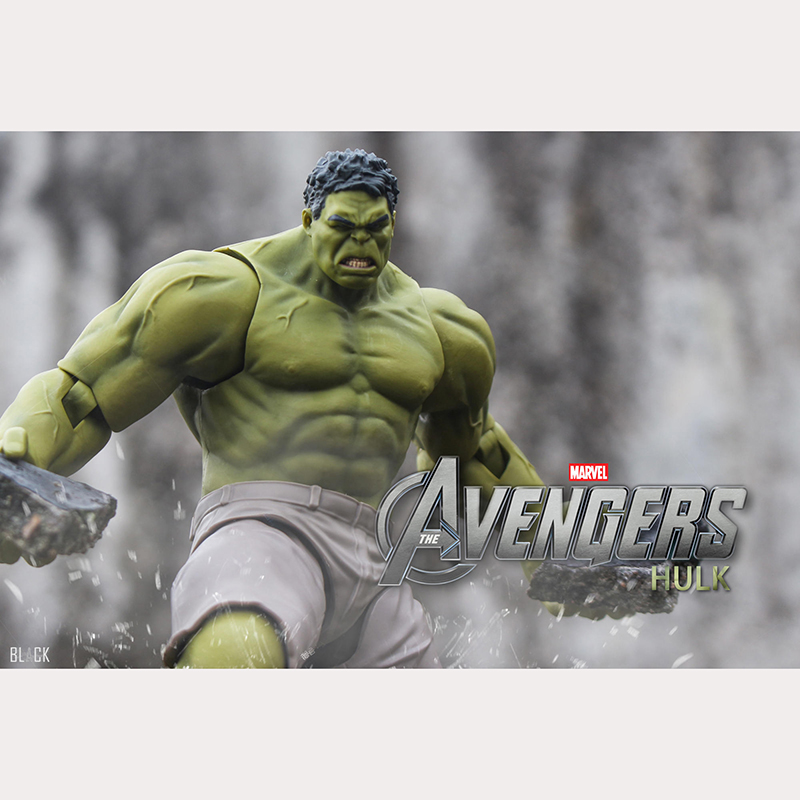 Fiberglass/resin reinforced plastic cartoon character sculpture is a kind of sculpture art that uses various characters as the shape. It uses a variety of plastic or engravable times to create artistic characters that can be seen. The technique of sculpture is also improving. The image is realistic and lively. Sculptures of figures in different periods reveal the human outlook on life at that time and contain a great passion for life. Promote the continuous progress of society and. Fiberglass figure sculpture is also a sculpture art. Fiberglass figure sculpture can reflect social life and express the artist's aesthetic feelings and emotions.
2.Hulk statue customization process
This is a customer from the United States because he has several local shops, and he wants to decorate the shop with a meaningful sculpture. He browsed the pages of many sculpture manufacturers on the Internet and accidentally got the contact information of my colleague. After my colleague Dasiy's professional product explanation and the factory's high-quality craftsmanship, he finally chose D&Z and ordered a Hulk statue. We all understand that Internet international trade is unreal. Until the customer received the life-size hulk statue and saw the quality of the sculpture, he knew that he had not chosen the wrong one. He was very happy to put the Huoke statue in his store and said We sent photos and said that we ordered a few more sculptures to be placed in each of his stores so that customers who came to his store could feel the charm of art. Thank you very much for trusting the manufacturer of the D&Z sculpture.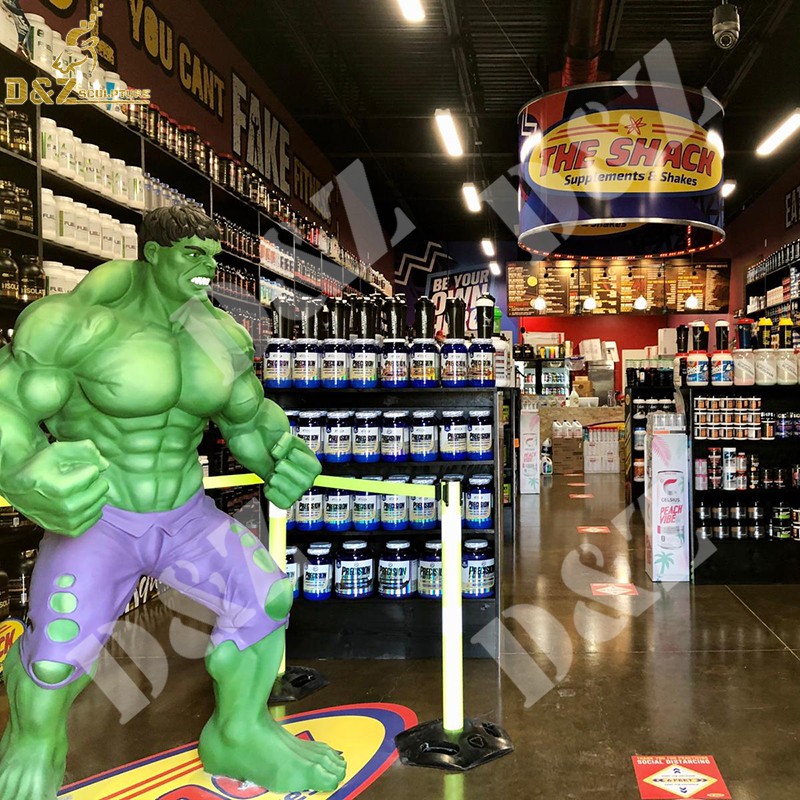 Because of the support and trust of each customer, D&Z sculpture can take a longer and longer path. We will continue to use quality and craftsmanship to feedback customer love and support. If you want to make meaningful sculptures, please contact us, We help you achieve it.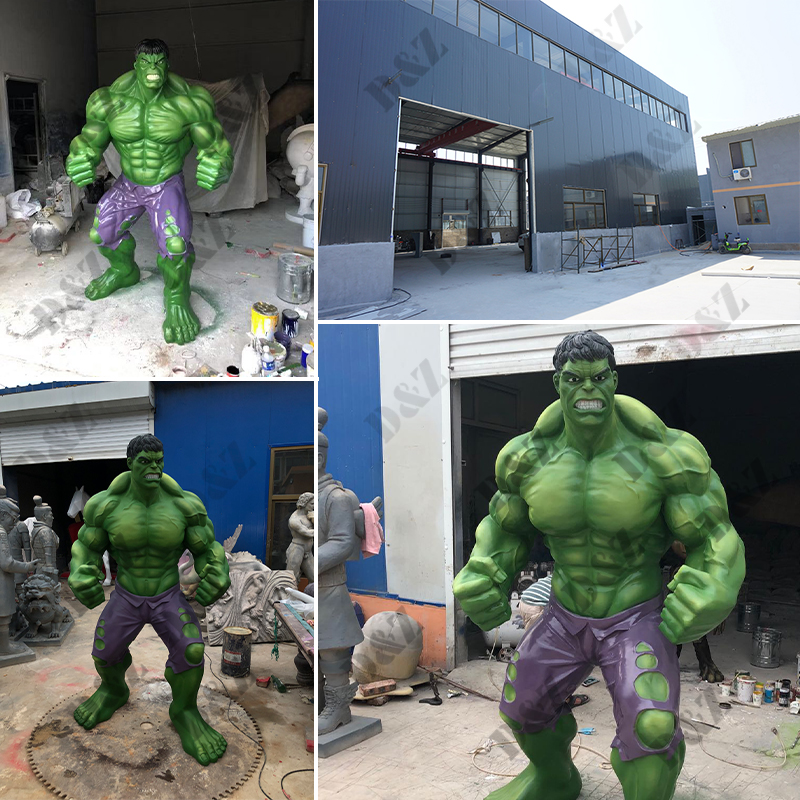 3.D&Z Sculpture manufacturer
(1).Our Factory

We are a leading sculpture factory and exporter in Quyang, which is known as the land of sculpture. And we are specialized in making fiberglass sculpture, hand-carved stone sculpture, cast bronze sculpture, and stainless steel sculpture, We have professional workgroup and designers. Your final product will not be finished until you have approved it completely.
(2).High-Quality Guarantee
1.D&Z sculptures are in 7-10cm thick. D&Z sculpture would not be broken easily during shipping and could last more than 15 years for outside.

2.D&Z sculpture is with a fixed and strong internal keel, could support the sculpture well.

3.Car painting for fiberglass sculpture. Car paint would not fall off and fade easily, could last for many years.

(3).Packing & Shipping

To protect our fiberglass sculptures from the damage in the shipping, we would make the full enclosed wooden package. YouFine would cover the sculpture in thick soft foam and then fulfill the inner space with bubble glue. This full enclosed package is suitable for sculptures in a life-size or smaller size. For customized large size sculpture, we would support other stong and fixed packages.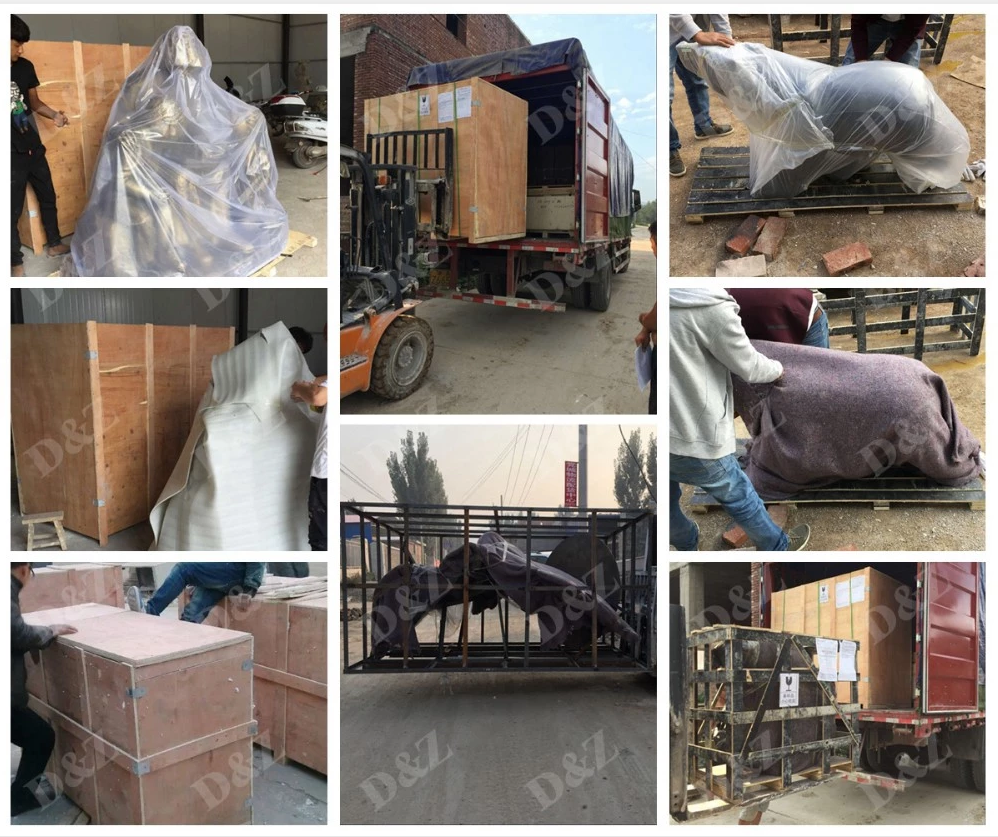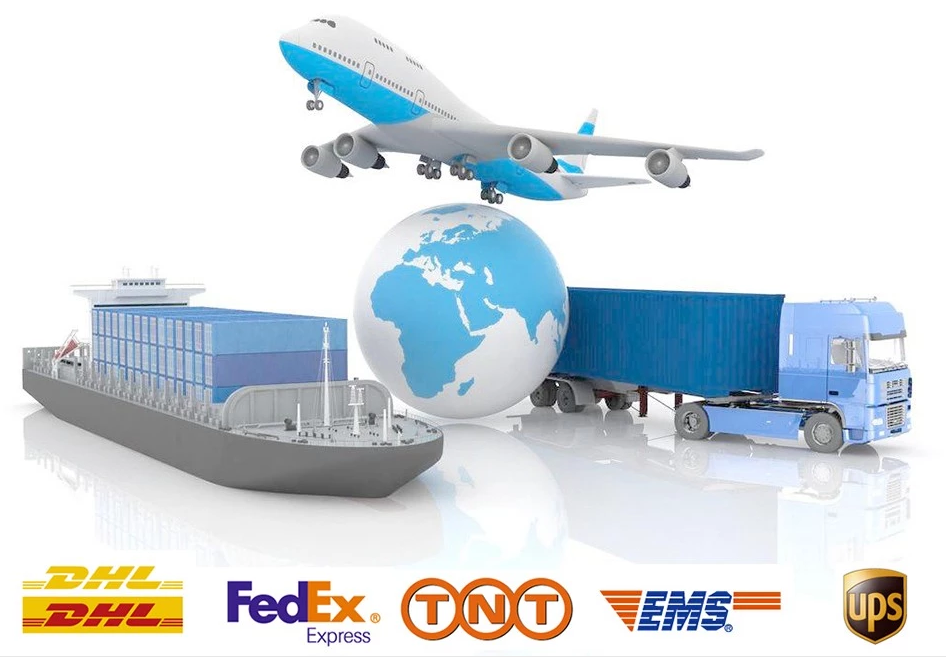 4. Why choose D&Z sculpture?

1. Top material choose
2.Top-quality machine
3.Clean working area
4.Well experienced designers
5. Sculpture and 3D technique combined
6. More than 20 years of painting workers and resin body manufacturing workers
7.Good packing material selection
8.Direct factory
9.Fast delivery
10.One-stop service and professional OEM and ODM provider
D&Z sculpture can create hospitable sculptures based on comic drawings, interpret his expressions, and be precise to every detail---hulk life-size statue. Welcome to visit the D&Z sculpture factory.