The French name of "The Thinker": Le Penseur is a sculpture created by French sculptor Auguste Rodin. The model has several sculptures under Rodin's guidance. The most important statue is bronze, the base is made of marble, and it is now hidden in Paris museum. The plaster model made in 1880 is now in the Rodin Museum in Paris.
"The Thinker" portrays a powerful working man immersed in extreme pain. This work combines profound spiritual connotation with complete characterization and embodies the basic characteristics of Rodin's sculpture art.
"The Thinker" is a model in Rodin's overall system of works, as well as a reflection and reflection of his magical artistic practice; it is also a testimony to his construction and integration of human artistic thought-Rodin's artistic thought system.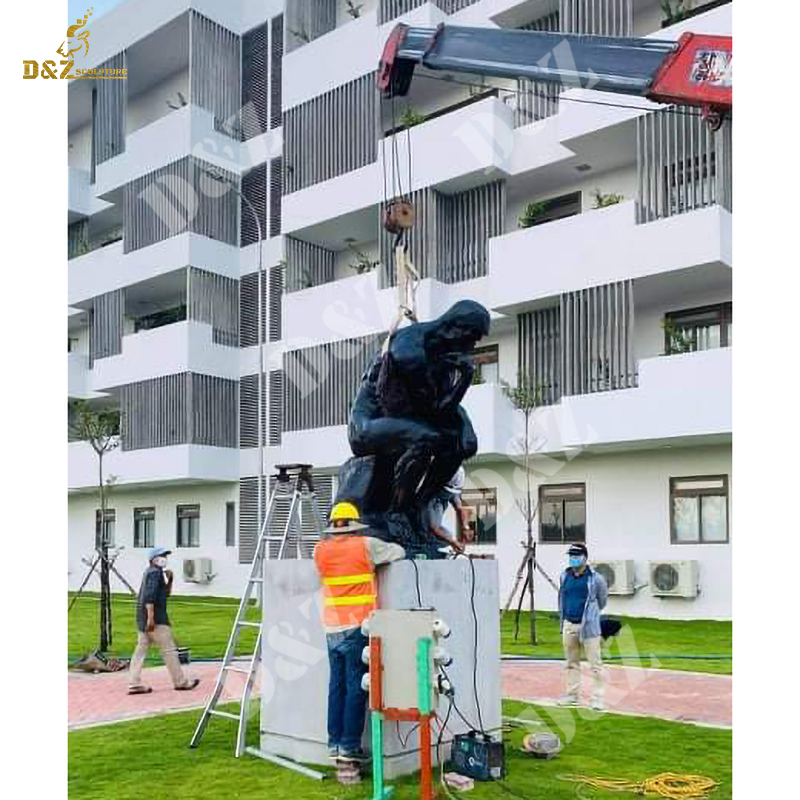 "The Thinker" has created a powerful working man. The giant was bent over, knees bent, his right hand resting his chin, silently watching the tragedy that happened below. His deep gaze and the gesture of biting his fist with his lips showed an extremely painful mood. He was eager to sink into "absolute" meditation, trying to shrink and bend that strong body into a ball. His muscles are very tense, not only thinking intensively but also immersed in distress.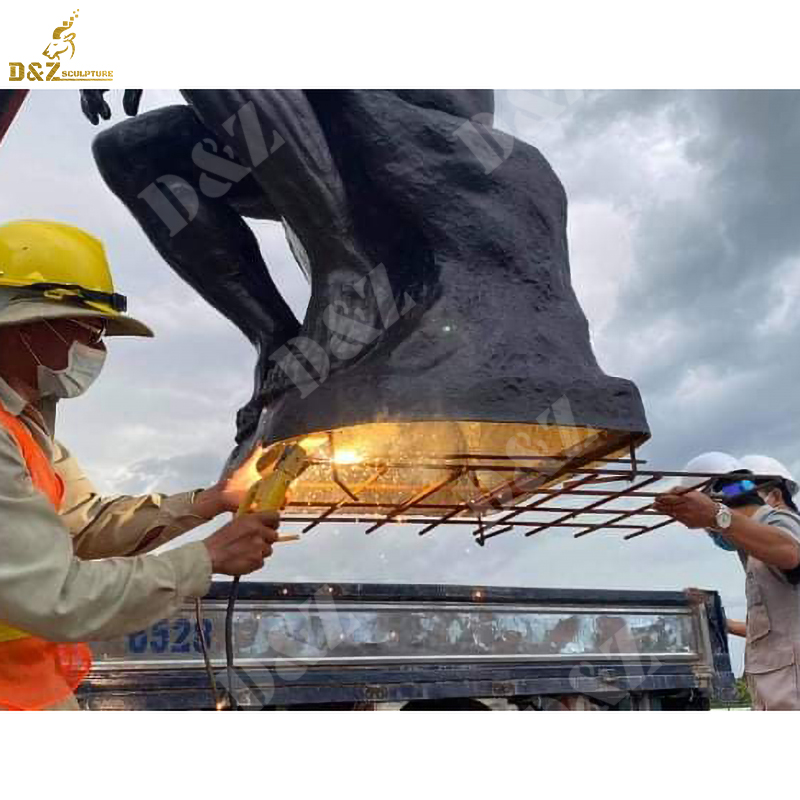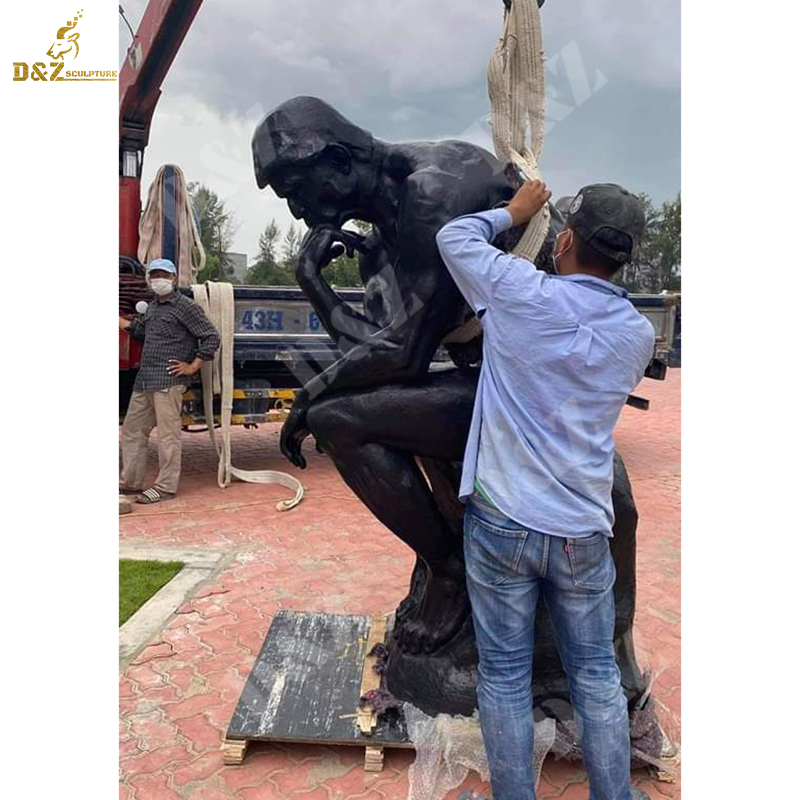 The sculptured figure is naked, with a slightly bowed waist. The left hand is placed naturally on the left knee, the left leg supports the right arm, and the right hand is taken off the sharp-lined chin statue. The clenched fist is pressed firmly against the lips. It is very fit. At this time, his muscles are bulging nervously, revealing full lines. Although the image of the statue is still, it seems to show that he is carrying out high-intensity labor. He has a solemn expression as if he is examining everything in the universe.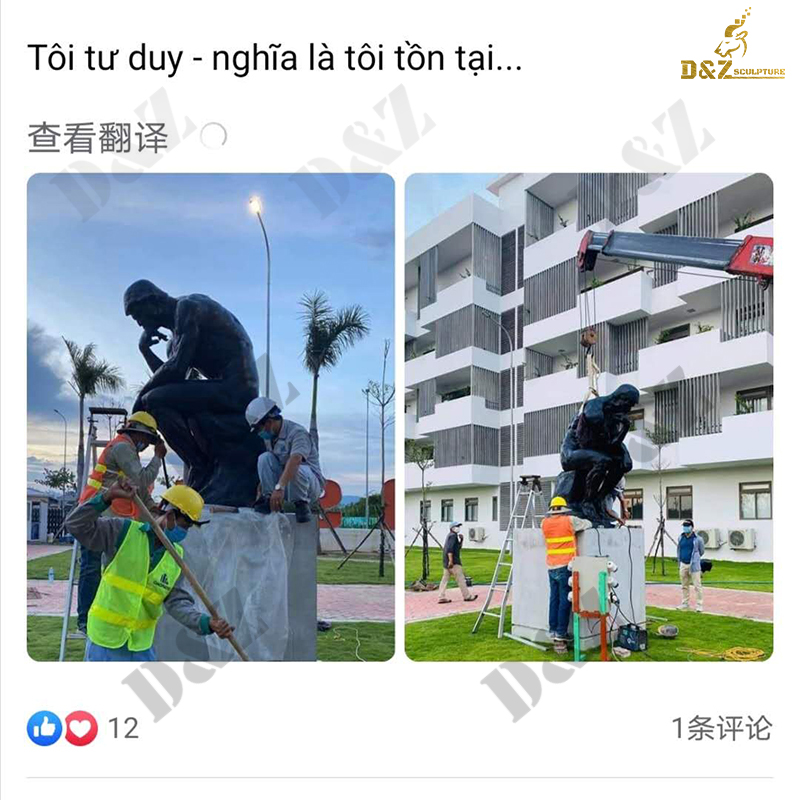 The bronze sculpture writing process
makes a full-scale model according to the order picture.

after confirmed the clay model, cast the molds or rubber molds for the parts of detail feature of the sculpture.

use the traditional skill of sand casting and lost wax casting for sculptures.

After casting out small pieces, weld them together by final confirmed model photos.

uniformly colored, coated with a thin layer of wax to protect the bronze surface.

send you finished photos for your reference.