Many people choose to go to some fun places on the way of travel, and the most important thing to miss is the landmark buildings of these places that are civilized in the world. The Statue of Liberty in the United States is an attraction that people almost always visit when they travel to the United States.
Why can a simple stone statue attract so many tourists? In fact, it is not because her appearance astounds everyone, but the most important thing is that the rich history and meaning behind the portrait of the Statue of Liberty make many people think that she is a historical memorial symbol and a beautiful allegorical symbol.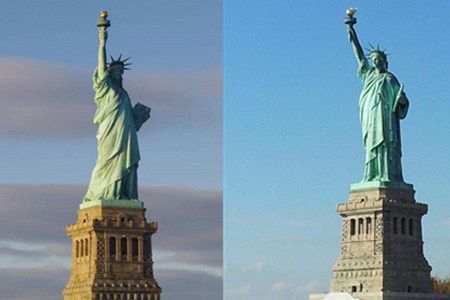 So, what are the historical stories and meanings contained in the Statue of Liberty?
The Statue of Liberty is holding a torch high in one hand and holding a book in the other. This book is the "Declaration of Independence" issued by the United States in 1776. It can be seen from this book that the Statue of Liberty is a symbol of freedom and independence. It symbolizes the complete independence and personal freedom of the American people. Prior to the issuance of the Declaration of Independence, the United States was actually occupied by British rulers. Under British rule, Americans could not feel freedom or independence.
Under the successful agitation of the bourgeois movement in other countries, the native American people also began a movement to defend their own freedom, and they revolted together and drove the colonists out of the United States, thus gaining independence and freedom. This is also an unforgettable history represented by the Statue of Liberty.